So I rinsed out the Fluval Shrimp Stratum substrate and set up the Slim S10 filter, and put in the first dose of Cycle last night and then let it run overnight - and this is how she looks this afternoon!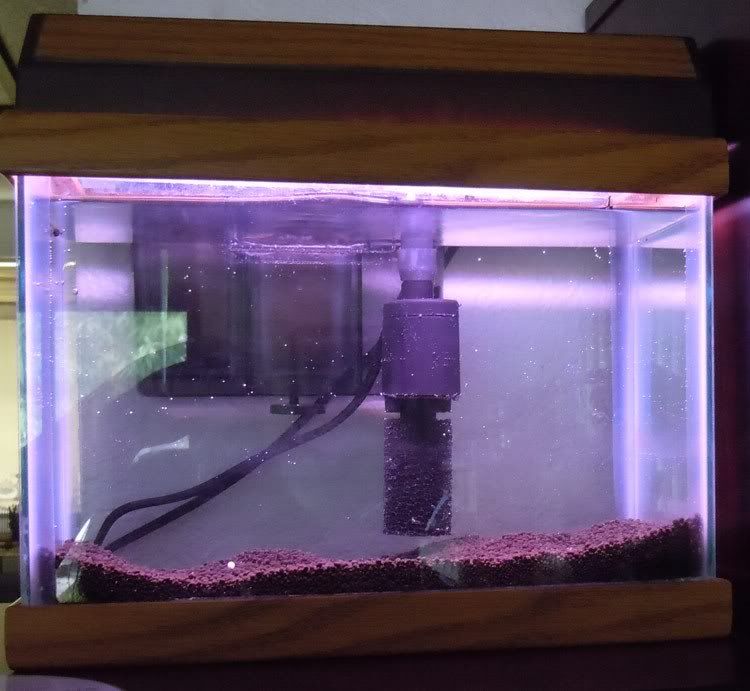 Looking promising! :)
I will start planting it today - I just wanted to get an idea of how it would look and pan out once I got the substrate in!