Well looks like I might have beaten the cyno!! Yayyyyy!!!
I applied lots of H202 and then hooked up a DIY co2 because my dad has had amazing luck with his tank and been doing that for years and since there isn't any fauna in the tank except scuds and snails - it's not like I can overdo it. lol.
I am dosing with Tom's excel every other day and then Flora Pride as well to add in iron and pot ash to the water column ... but thinking of stopping the flora pride, and opting to find Iron Fe by itself, maybe.
Anyways, here is what it looks like now! Here is the full view ...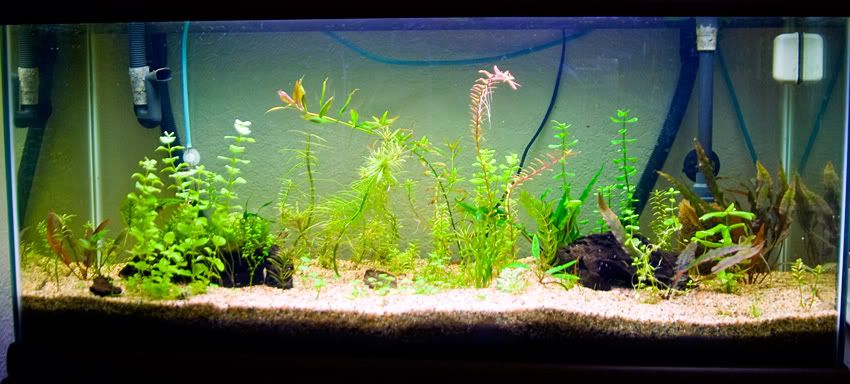 Close up of the left side:
Close up of the middle:
Close up of the right side:
Looks like I'm going to have to trim real soon! The growth is amazing! I kept hearing that, but nothing really prepares you for the real deal I don't think! LOL!